! WEBC:HEADER> <! ---------------------------------------- > <! DORONOMO HTML CODE > <! (C) 1995 Doron Software > <! ---------------------------------------- > <! Please do not steel from this code > <! without permission form Doron Kramarczyk, > <! you may e-mail me at > <! NAonOldHO@doron.com > <! ---------------------------------------- > <! WEBC*>
README.1ST
---
This is my old homepage, I am keeping it up cause I did not have the heart to lost it.. (It Blows I know!). Any which way my new home page is at http://www.dorcino.com/homepage/.
---
If your viewer supports Text Only, Then BrainDead is not for you.
All graphics Images are optimized for 256 color or above.
Netscape 1.1 or above is recommended since HTML 3.0 tags are used in BrainDead.
Netscape seems to work the best over all other Web-Browsers.
---
Get A Sneak peak at DOR-Cino Beta


This page is under construction so please bare with me, till I have a chance to get it done. I am a BUSY(???) X-College student you know??? If you wish to see what was done when just look at the revision list.


W E L C O M E
T O

A server for the BrainDead?

Brain Dead is a place on the Internet, where you can let it all out, and just max & relax. Located at the University of Hartford here in West Hartford, CT. A strange place for the non-strange people.

You should feel lucky that you found this URL.

It's a big world...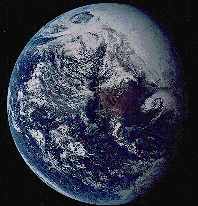 and you found it!!
Making you a soon-to-be Brain Dead person.
You are web surfer number <!IMG src="http://www.linnet.com/cgi-bin/counter.cgi?Loc=/home/dkramarc/public_html/homepage/dzk-cgi/count/data/homepage-welcome.dzk">